Ontario Cash Crops for Sale
Cash Crops for Sale in Ontario
One of the best real estate investments you can make today in the  agricultural sector is in cash crop farms. In Ontario, there are a number of opportunities available, including the development of workable acres growing mixed grains, barley, wheat, soy, and a number of other bean and corn crops common in the province.
If you're interested in a a cash crop farm, a good practice would be to combine the advice, passion and knowledge of agricultural expert and realtor Steven Michie with the listing information available from the team at Royal LePage realty. They'll get you the best crop land at a great price, setting you up for a profitable farmland future in the years to come.
$2,500,000 – For Sale
Exclusive
Address not listed
$2,300,000 – For Sale
ID#: 215535
1451 Concession Road 9 Enterprise
$1,200,000 – For Sale
EXCLUSIVE
4280 Brady Rd. North Dorchester Twp.
$999,000 – For Sale
ID#: 120447
Part Lot 22 Highway 6, Mount Forest Ontario, Canada
$999,000 – For Sale
ID#: 228672
46263 Elora Street, Clifford Ontario, Canada
For Sale
EXCLUSIVE
Bruce County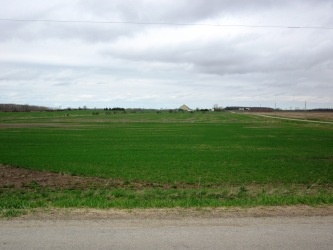 For Sale
EXCLUSIVE
Eastern Ontario